Kepler Carbon Removal
We are very proud to be working along side Kepler. They are entrants in Elon Musk's XPRIZE Carbon Removal. They propose to use the power of the oceans waves to remove carbon from our atmosphere. The logo is a Carbon molecule cut out of a hexagon shape with waves in the background. We also designed their stationery, and are working on their website, see below.
---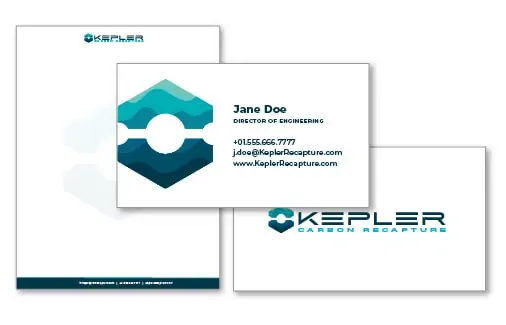 If you are looking for a professional logo for your company, we can help. Check out our prices here.
Professional logo and stationery design for Kepler Carbon Removal | Logoglo
was last modified:
September 30th, 2021
by