Affordable logo design & graphic design
---
---
---
Welcome to logoglo. We specialize in high quality, affordable logo design &  graphic design. We are a passionate group of graphic designers who love what we do, we believe that a high quality logo & a complete company image is key to building a successful business, but not everyone has a big budget, that's where our inexpensive logo design packs below can help.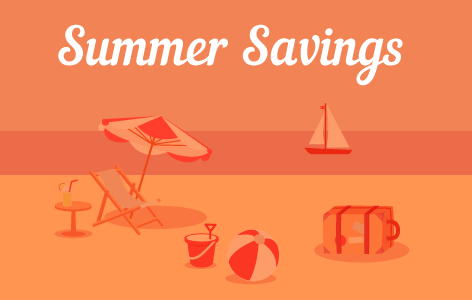 ---
Its summer, and we are all trying to save, to spend on more important things like, Ice cream, beer and summer vacations. So, we have a summer deal for you, it's our logo pack, with a little bit trimmed off.
---
3 Initial designs, 3 rounds of revisions JUST $50.
---
Before deciding , check out our portfolio and see what our clients are saying about us.
We also provide affordable graphic design, so if you're looking for something you don't see above, get in touch and we will provide you with a quote.
Have any doubts or questions? we are available in the online chat below, or contact us.
Why us?
---

IT'S EASY!

We make the process easy, from ordering to receiving final files. Sit back, relax, and let us take care of designing your prefect logo.
See how it works

---

UNLIMITED CHANGES.

Client satisfaction is our priority. Once we move onto V.2 of the design, you have unlimited changes. We will not stop until it is perfect.

---

QUALITY DESIGN.

We are passionate about what we do, we love graphic design. With over 10 + years of experience, our quality is impeccable. Our designs speak for themselves. Each design is custom. No clipart. No pre-made templates.
See our work.

---

FAST TURNAROUND TIME.

Once we receive your order, we will deliver the 1st draft within 48 hours. If you have a tight deadline, we will help you meet it.
---

LOW COST.

Our affordable graphic design packs are high quality yet inexpensive. Our cheap logo design packs start at just $95 and there are no hidden charges. Prices do not include print costs. Check out our cost-effective web design packs too.

---

FRIENDLY SERVICE.

We are a happy, friendly bunch. We are usually around for an online chat, to help you with anything. Also, you can
meet the team.

---

SATISFACTION GUARANTEED.

We value our customers highly, &  want you to be happy.
See what our clients have to say.If we do not meet your brief, we can offer a refund of the deposit.
See our refund policy

---

MULTIPLE FINAL FILES.

Included in your final files are jpg, png, psd, and most importantly, ai vector files. Vector files can be made to be the size of the moon without losing quality, and are used by your print shop to print.