Behind every great design, there is a great designer. Get to know the the awesome people in our the team, here at logoglo.
Hi, I'm Gary, Head Graphic designer and creator of Logoglo. I studied graphic design at City College Manchester, U.K. After graduating I worked in various Local Graphic Design studios. After moving to the U.S I decided to open Logoglo. I was tired of seeing the people who I worked for, charge ridiculous amounts of money for their graphic design services. I got on the phone with various colleagues in the U.K, & here in the U.S, plus my sister, & convinced them to form Logoglo with me.
Our aim was to provide high quality, affordable graphic design. Each of us work online, from the comfort of our own home office. This allows for a lot more creative freedom. It is also the reason why we can provide our graphic design services at such low prices as we have no overhead costs such as office rent & materials.
I am proud of our hard working, dedicated team and I'm sure if you have seen our work, you can see why.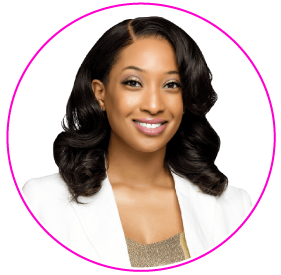 "My firm has employed Gary's services at LogoGlo for almost a year now and we have  always been delighted by the quality of his work, the speed in which he completes it, and  the value for the money.
Whenever we have any logo, social media collateral, print design, or layout needs we  contact Gary first every time. We happily recommend him to any client that we work with as well.  Thank you for your hard work and outstanding results." ~ Quote from linkedin page
Testimonials from our Facebook page:
Logoglo was willing to work with my ideas and gave them their own spin. I was very satisfied with the result. Turn around time was great. I corresponded with Gary via email and he was very friendly, competent, and quick. Great service, great price, great results.
Excellent experience. I'd worked with two designers previously and wasn't getting what I was after until I connected with Gary. From the beginning, he was responsive and seemed to intuitively understand the look and feel I was going for. Thrilled with my new logo, highly and enthusiastically

...

recommend Logoglo!

read more
They did a great job, we love our logo. Also, they were very prompt in their communication. Special shout out to our contact Gary. He did a great job communicating with us and getting us the extra help we needed. Thanks Gary!
LogoGlo is amazing... They are very professional and absolutely great at what they do. They designed our company logo and we couldn't have been happier with the results. I will be referring them to anyone who needs their services! Great job guys and THANK YOU! (iiamartboutique)
I am former graphic designer from years back and wanted a fresh set of eyes on my new business adventure. I was so impressed with the initial designs that quickly moved forward with letting them handle my logo. I wasn't sure how it could play out using only email to correspond but it was a piece of

...

cake. Gary was extremely professional and very quick to make changes and make me happy! The pricing structure is excellent and very reasonable, I will be sharing this company to anyone I know in need of logos or corporate identity.
I HIGHLY recommend 🙂

read more
As a small startup without a large budget to get logos this good for the price is astounding.

I tried doing a couple of fivers before this and the experience was awful. Meanwhile Gary was so incredibly professional, honest, and direct. It was refreshing to see, and something you don't get

...

that often. On top of it all, he works extremely fast and responds quickly.

I will absolutely be recommending LogoGlo whenever I can.

read more
I received a logo design with Logoglo as a gift for my website and this was my first time dealing with graphic designers but I really like how it turned out. There was good communication, always quick replies, the work was high quality and still turned out to be fast. The team is open to revisions

...

on the chosen design and listens to what you say, but gives good advice if you're asking for something that will potentially hurt the design (after all, if you're using the services of a graphic designer, there's a reason for it). Also, when you look at the prices, the packages are so affordable that you almost feel like you're stealing from them. I have nothing bad to say, it was a great experience and if I need something else done, I'm definitely coming back. Thank you!

read more
Although I had taken a couple of design classes in school, I knew that I did not possess the skills to create my own logo for my new business. I took to Google and explored many sites, like Fivvr and 99Designs, but I found Logoglo and I couldn't be more pleased.
From the extremely competitive

...

pricing to the ongoing communication, I am completely impressed with this company. I opted for the top tier package and I really liked the process. First, I filled out a questionnaire and provided links/pics of things that inspired me and that I felt represented the look I was going for. Within 36 hours, I had five designs to choose from. What I thought was very classy was that if I didn't like any of them, I could have chosen a refund. However, that wasn't the problem...I loved three of them! Gary worked tirelessly with me through any revisions I wanted and when I had made my decisions, I received my files.
There was a lot of back and forth and I felt like Gary really cared about how much I liked my logo and wanted me to be successful with it. If you read this far, do not hesitate to hire this company!

read more
Our organization had a very specific design concept in mind and a very rigid budget. The folks at Logoglo were able to perfectly capture our vision, while brining the project in on time and for an incredible price. You'd be hard pressed to find another firm that could deliver what Gary and his crew

...

have for our company given the budget and timetable. I recommend Logoglo without reservation.

read more
Logoglo did an amazing Job at giving my site what it needed, both a well communicated brand and professional production value. Their team was a treat to work with and came up with some awesome designs. So awesome I elected to keep two of them because one of them was so fun I wanted it for social

...

media and merch.

Pricing is stupid affordable for the quality of services provided, I'm not sure how they're doing it but I'm grateful. that they are! If I ever need a logo or other design services, I have no reason to go anywhere else.

-Austin
Fur, Farm, and Fork

read more
We have used Logoglo several times and have always been happy with the quality of the work, the super fast response time and the quality of communications. Gary is friendly, patient and he has a great sense of humor. We can recommend Logoglo to anyone looking for a quality logo at a very fair price!
I can't say enough good things about Logoglo - I would give this company 6 stars if I could. Gary is THE BOMB when it comes to graphic design, and he's also incredibly nice, super quick to respond and an all-around pleasure to work with. I recently started a new business venture and needed a

...

customized logo, business cards, and two greeting cards designed. Gary did all of these for me and I literally could not be happier with the results. He is so talented and his rates are so reasonable, if you're looking for a graphic designer - look no further! I am so grateful to have found Gary and Logoglo and look forward to coming up with more things for him to design in the future!

read more
See more reviews on Facebook