Its time to get yourself a website, here are your options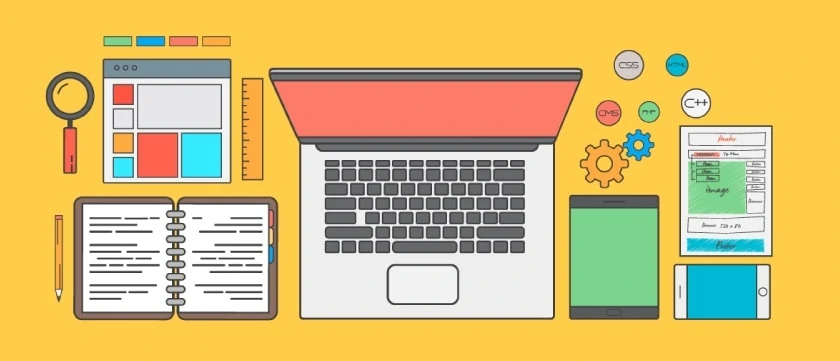 So, you have a snazzy new logo, your social media profiles are attracting some attention. Its time to get yourself a website. You have to ask yourself first though, do I need a website? I would say if you are a youtuber, singer or band, things like that, no, I would stick to using social media, you can gain a lot more coverage than a website does.
If you provide professional services such as accounting, photography, realtor, lawyer, etc, I would highly recommend a website. It provides another level of trust to your clients, and makes you look a lot more professional. So what are your options.
1: godaddy site builder. If you use godaddy for your domain and hosting, then they provide a $5.99 a month web builder service. This is a great option if you are starting with a small budget. All though their designs are limited, they are not that bad, you can see some demos and more info here.
2: Squarespace. A great platform, this costs $8 per month, but you need to buy your domain and hosting elsewhere. Its a platform to help you build your own website, they have great templates and a good front end builder for amateurs. Check it out here.
3: WordPress. If you are a bit more tech savvy, you can try your hands at wordpress.com. If you don't have hosting or a domain, they provide a wordpress.urwebsite.com url. Not the best for SEO, but it will do just fine. Once you have installed wordpress, you can go in and choose from thousand of free or paid templates. It can get quite complicated, but there are some great online guides to help a first timer, check this one out.

4. Employ a web designer. This is the most costly option. The advantages of this are, they will take care of things from start to finish, and you have a lot more freedom. Here at logoglo for example, we charge from around $500 for a basic contact site, including a year's free hosting and domain name. We use wordpress as a platform so you can blog and update whenever you need too. Here is an example of a recently finished website.

So there we go, a couple of options for a 1st time website. Once you have your website, you can start getting it out to the world, share it on social media, put it on your business cards, tell the world and your audience will grow and grow.