YouTube has a new logo, you should too.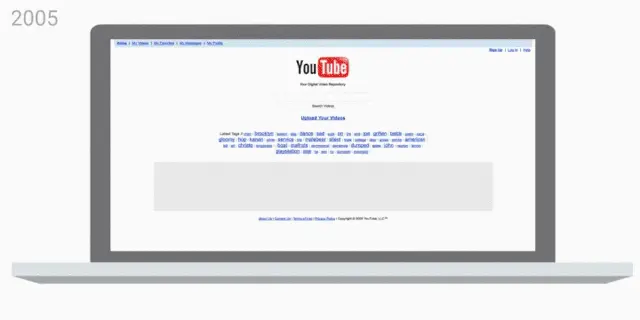 So, you might, or might not have noticed youtube has updated their logo. The above gif shows the evolution of their platform and logo over the years. They haven't really changed the logo that much up until this week, and that is understandable. YouTube has always had a very strong brand presence, and has never really needed a new logo, but as with many companies, the time came to update the look to be more modern.

As you can see above, YouTube's new logo is quite simple in its undertaking. They have taken the red play button, which, lets be honest has become more recognizable as being youtube than their actual logo, its the symbol we all see at the start of a video, and makes sense to have that included in the new logo.
The font, looks custom, based on a standard sans serif font, maybe a mix, definitely stretched taller.
I like it, it is an evolution of their old logo, and that's a good thing, I see do many companies sticking with their old logo, just because. If a company and its brand wants to keep up with the ever changing landscape of design and branding. Youtube is not the only company to change their logo recently.

Uber too has updated their logo this year. Now, with this one, im a bit on the fence. Looking at them, the new logo, looks newer, more modern, but im not entirely sold on the new symbol, it kind of looks like an old NYC subway token, I think they should have done something similar, but make it more "u" shaped. Im not sure on the background of the symbol either, I would prefer it one block color. Having said that, I think I prefer the new logo.

Our own logo has also gone through some changes over the years, as you can see, it has become more modern, minimalist and cleaner over the years (I'm not going to show you v1, its an abomination!) We do this to keep up with the changing design trends.
I think it is vital that companies update and evolve their company image, it keeps the brand fresh, it gets people talking about it, it keeps it modern and up to date. If you want to update your existing logo design, get in touch with us.